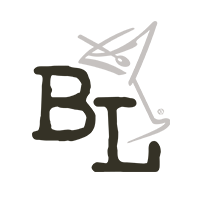 At Bar Louie, we live to SERVE our Guests, our People and our Community. We do this by GROWING our PEOPLE (That's YOU), our Fans & our Company. While we are fiercely committed to a foundation of daily routines, policies and practices that ensure we stay Safe, Healthy and Compliant with all regulations and laws – we also celebrate thinking differently and creating the WOW in the work we do each day. We call this Freedom within a Framework and it allows us to be consistent as a brand while also pursuing continuous improvement. Whether we are collaborating with others or completing a task alone, Integrity is key and a non-negotiable. And though we are always busy and constantly changing – we also strive to show empathy and to have a lot of FUN every single day. Bar Louie offers a culture that is as diverse and unique as YOU.
Position overview
As a Prep Cook, at Bar Louie – your number one focus is ensuring every guest feels completely safe and satisfied when they enjoy the amazing "gastrogrub" prepared by you. Every food item on our menu literally begins with you and you are committed to cleanliness and accuracy. You have the "hospitality gene" and truly care about people. Your day may be spent in one station focused on prepping; or you may split your time on dish or even on the line based on the needs of the shift. You are focused and you are FAST - able to pivot from task to task while never cutting corners. A Prep Cook is a critical role – in our gastrobar – and in the industry. You like being busy and demonstrate pride in your work – you eagerly offer assistance to anyone who needs it and you aren't too proud to sweep or mop or take out the trash. Your genuine care for others helps grow our business. Our guests keep coming back again and again to enjoy their Bar Louie favorites – consistently prepped by you.
Position responsibilities
Exemplify Bar Louie's Mission, Vision and Values in the way you approach your shift each day.
Demonstrate a maniacal commitment to cleanliness; sanitation and safety.
Learn all Prep Items so that you can quickly and seamlessly prepare; label, rotate and store every item with 100% adherence to the recipe specifications and required par levels.
Ensure all food is maintained, stored and served at the correct temperature.
Ensure costs are controlled by accurately preparing each item.
Maintain a clean and organized kitchen. Always clean as you go.
Work independently or a part of a team based on the needs of the shift with an ability to cross train.
Follow directions and appropriately communicate with Management and peers to accomplish goals.
Quickly complete opening and closing duties each shift – including putting away deliveries, working dish and setting up or tearing down the line to ensure you, your peers and your' location are set up for success.
Follow all policies and processes communicated by your Manager or the Company.
Provide accurate availability; check schedule regularly and have consistent attendance.
Strictly adhere to all Company and government health and safety standards with a focus on Human Safety; Food Safety and Chemical Safety and Sanitation Standards.
Skills and abilities
The ability to communicate effectively with Managers and Team Members.
The ability to develop and maintain positive relationships with TMs and Managers
The ability to read and follow written and verbal instructions
The ability to memorize; prep; prepare and present all menu items to spec.
The ability to safely utilize knives and equipment.
The ability to multi-task; manage deadlines and multiple projects simultaneously.
The ability to maintain a high standard of personal hygiene.
Education and training
Culinary training or education preferred
Knowledge of restaurant prep and cooking methods
Where required by law – food safety certification
3-6 months of related experience or training preferred
Basic physical requirements
When working at a gastrobar location, Team Member must be able to perform the duties of that location. These requirements may include: Lifting up to 10 (ten) pounds constantly and up to 50 (fifty) pounds as required. Lifting from floor to shoulder constantly and overhead infrequently. Twisting and reaching frequently. Grasping objects to move or manipulate constantly. Working in alternatively hot or cold environments for extended periods of time. May inadvertently bump into team members in a relatively small work area. Will stand and walk for extended periods of time. FREQUENT hand washing and sanitation is required. Ability to use knives, slicing equipment, and other food preparation equipment. Team Member must be able to communicate with Guests and other Team Members and manipulate handheld and desktop devices.
We're an equal opportunity employer. All applicants will be considered for employment without attention to race, color, religion, sex, sexual orientation, gender identity, national origin, veteran or disability status.