HOURLY SHIFT LEAD - ASHBURN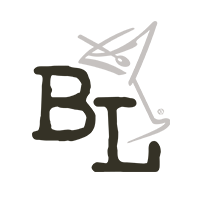 At Bar Louie, we live to SERVE our Guests, our People and our Community. We do this by GROWING our PEOPLE (That's YOU), our Fans & our Company. While we are fiercely committed to a foundation of daily routines, policies and practices that ensure we stay Safe, Healthy and Compliant with all regulations and laws – we also celebrate thinking differently and creating the WOW in the work we do each day. We call this Freedom within a Framework and it allows us to be consistent as a brand while also pursuing continuous improvement. Whether we are collaborating with others or completing a task alone, Integrity is key and a non-negotiable. And though we are always busy and constantly changing – we also strive to show empathy and to have a lot of FUN every single day. Bar Louie offers a culture that is as diverse and unique as YOU.
Position overview
As a Hourly Shift Leader, at Bar Louie – your number one focus is serving our guests safely. You have the "hospitality gene" and truly care about people. Your style is fun but always professional. You have confidence and we support a freedom that allows you to express your unique personality. And while you are smart – able to describe the ingredients of our tasty gastrobar grub and handcrafted cocktails – you never use a script. You take your cue from our guests – matching your style to their mood. Quick and efficient if they are in a hurry; unobtrusive if they need privacy; and interactive if they are looking for attention. An industry pro – "immediate greets", "menu knowledge", "hot food hot", "ice cold drinks garnished perfectly" and "hands in/hands out" aren't just phrases – they are an accurate description of your skills and the framework in which a great server always operates. You like being busy and demonstrate pride in your work – you don't cut corners. Your service helps our guests create lasting memories, and you never miss an opportunity to invite them back. Your guests aren't just loyal to Bar Louie – they are loyal to you. The role of an Hourly Shift Leader can provide you with:
Knowledge of hospitality service fundamentals and experience building a guest first culture
Knowledge of Food & Beverage business fundamentals: sales trends, freshness and quality, inventory management,
Skills in planning your gastrobar's (s) daily/weekly workload to support business priorities and deliver sales goals
Experience leading a team of hourly team members; including day to day guest service experiences, delivering quality food, and supporting all safety procedures.
Position responsibilities
Understand sales goals, plan and execute daily/weekly workload to deliver on bar's sales goals and guest engagement.
Work a schedule that aligns to guest and business needs (this includes early morning, evening, night shifts and weekends)
Model guest service standards; delivering quality services during all opening hours, developing our Team Members who share product knowledge with the guest
Ensure proper execution on all food safety standards and cleaning routines
Validate and follow-up on daily checklists and routines
Ensure proper execution on all food safety standards and cleaning routines
Expect and enable experts to stay up to date on relevant trends and products
Evaluate and recommend candidates for open positions and develop a guest-centric team
Lead team onboarding and learning and close knowledge and skill gaps through training and experiences
Establish clear goals and expectations and hold team members accountable to expectations
Demonstrate a culture of ethical conduct, safety and compliance; Lead team to work in the same way and hold others accountable to this commitment
If applicable, as a key carrier, follow all safe and secure training and processes
Address store needs (emergency, regulatory visits, etc.)
All other duties based on business needs
Skills and abilities
You aren't looking for Monday thru Friday job where you are at a computer all day… We are busy most of the day (especially on the weekends), making it easy to deliver our unique and fun guest experience!
The good news is that we have some amazing training that will help teach you everything you need to know to be an Hourly Shift Leader. But there are a few skills you should have from the get-go:
High school diploma or equivalent
Must be at least 21 years of age or older
Previous restaurant experiences preferred, but not required
Strong interest and knowledge of the food service business
Lead and hold others accountable
Manage workload and prioritize tasks independently
Welcoming and helpful attitude
Effective communication skills
Basic physical requirements
When working at a gastrobar location, Team Member must be able to perform the duties of that location. These requirements may include: Lifting up to 10 (ten) pounds constantly and up to 50 (fifty) pounds as required. Lifting from floor to shoulder constantly and overhead infrequently. Twisting and reaching frequently. Grasping objects to move or manipulate constantly. Working in alternatively hot or cold environments for extended periods of time. May inadvertently bump into team members in a relatively small work area. Will stand and walk for extended periods of time. FREQUENT hand washing and sanitation is required. Ability to use knives, slicing equipment, and other food preparation equipment. Team Member must be able to communicate with Guests and other Team Members and manipulate handheld and desktop devices.
We're an equal opportunity employer. All applicants will be considered for employment without attention to race, color, religion, sex, sexual orientation, gender identity, national origin, veteran or disability status.